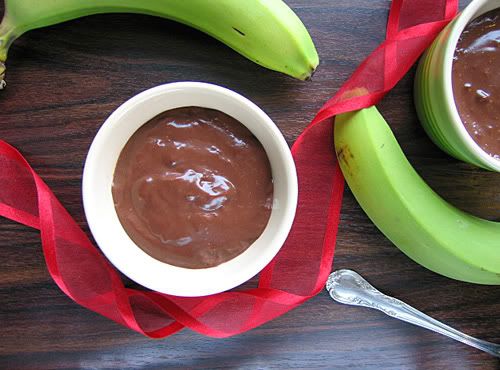 Oh My Dearies!
I have to ask a favor of you, and that is to please read this entire post!?
Please? It's important. I promise I will never ask you to do more than look at pictures and key words ever again (smile)...
This post is about sugar addiction just as the title states, but I'm not going to broach the typical realm of how bad refined sugars are for you. Everyone knows that, and we either choose to consume them anyway or not. This post is about sugar in all of its forms, and the addiction that a disturbing percentage of the Western World has to this substance.
First, I'm going to address what happens when we eat even a somewhat healthful meal that has the one downfall of too many sugars or carbs. Let's use something common like an 7 oz. piece of grilled rosemary chicken with a 1/2 cup of organic mashed potatoes and a serving of asparagus. There is also some bread on the table in case we'd like some. Sounds good and healthful, right? But, realistically, this meal will probably also be accompanied by a glass of wine or two, a soda, or some sweet tea. Ooh, and what about dessert? Most people like something sweet at the end of a meal. For good show, let's keep it healthfully sweet and say organic peach cobbler with a crumb topping. We'll even forget the ice cream that would most likely be on top of a cobbler at most tables.
The aforementioned meal has potatoes, which hit the average person's bloodstream almost like a blow from a candy bar. Then there is the glass of wine or soda, which is another pretty good blow. Ooh, and what about that piece of baguette we ate? This is not necessarily a blow, but it is a carbohydrate that will soon be converted in the system to even more sugar. And now we're going to have some cobbler, which has natural sugar in the peaches, added sugar to the peaches for dessert like goodness, and the topping has both sugar and a bit of A.P. flour in it. Sugar, sugar, sugar! Hey, and some people go back for seconds!
So what's the big deal about all this sugar in an otherwise healthful meal that has redeeming qualities like organic potatoes, lean meat, and vitamin rich asparagus and peaches? Well, to understand this you must understand the following:
When sugar, especially refined sugar, hits the bloodstream in large amounts, the body has to borrow from its stores of nutrients in order to process it. Insulin also begins to spike at high levels in order to help convert such a large dose of sugar into energy, as this is insulin's function. This sounds good, unless you know that large amounts of insulin trigger hunger. So this individual that has just consumed too many different forms of sugar by eating the above meal now feels hungry again! Eating resumes to satisfy the hunger and more sugars enter the bloodstream, but there is a big problem this time. The body's insulin was used up on the first sugar & carb laden meal. Hence this second load of sugar is immediately stored as fat!
Yes, we run out of gas or insulin. So not only are our cells struggling with high sugar and the damage it causes (see below), but nutrients are taken from our stores & insulin spikes causing us to be hungry again. So we eat a second time while our body is low on insulin, and we don't get the good effect of sugar being converted to energy this time. Instead, it is stored as fat & we gain weight! And all because our first meal had too many forms of sugar! Oh, and this constant spiking of insulin creates that condition we all know as insulin resistance. Our cells get so accustomed to insulin spikes that they stop responding to it, causing for sugar build up in the blood too.
If overeating, gaining weight, and eventually entering into a state called Type II diabetes doesn't bother you, how about the destruction of your skin? Did you lovelies know that the type of high sugar intake described above destroys both elastin and collagen? To blame is a natural process known as glycation, which happens when sugar in your blood stream attaches to proteins forming harmful new molecules called 'advanced glycation end products or AGEs'. The more sugar we eat, the more AGEs we develop. As AGE's accumulate, they damage proteins in a domino like fashion. Collagen and elastin are some of the most vulnerable proteins to this damage. Hence springy, resilient skin becomes a thing of the past! Of course, this is just one type of damage. I could go on and on...
So what's the answer to this sugar dilemma? Well, there are a lot of lines of thought on this subject. Some say we should avoid refined sugar and sugary foods at all costs, as eating them only makes us want more. Sugar is, indeed, addictive. Others will tell us to stay away from refined sugars, flours and things like white rice/white bread while also being careful with natural sugars. I personally am trying to cut refined sugars and flours out altogether while also being aware of how many natural sugars I eat at each meal. I mean, if I eat a handful of dates, I'm just not going to be able to have a glass of wine that day and vice versa.
I hope you will all consider your own diets and the damage you may be unknowingly doing to yourself. People who break sugar addiction usually rave about the positive effects even saying things like it was the best thing they've ever done for their health and life. I believe Michelle over at
Find Your Balance
stated something along these lines and knows quite a bit about how to assess and break bad habits like this.
No matter what you do though, Dearies, please don't turn against whole grain, unrefined carbs. Instead, eat them in moderation/small amounts and make good choices like brown rice instead of white while also noticing how many sugary type foods you're eating and drinking at each meal or snack.
In the meantime, here is a sweet that has no refined sugars. It's basic and quite nice.
1/2 Package Plain, Organic Silken Tofu
1/4 Cup Organic Cocoa (Green & Black's is excellent)*
1/2 Cup Maple Syrup
1/3 Cup Plain, Sugar Free Soy Milk**
1 3/4 Tbsp. Corn Starch or Arrowroot
1/4 Tsp. Real Vanilla Extract
*A quality cocoa powder is imperative for good results here!
**If you use a sweetened soy milk, you may want to lower the maple.
Place all of the ingredients except the vanilla in a food processor. Blend until smooth-about 30 seconds. Pour the ingredients into a pan on low heat. Bring the heat up just enough to allow the mixture to bubble and thicken while stirring regularly. Allow to bubble for about 3 minutes or until it's a bit thick. Remember it will thicken more in the fridge, so don't over do it. Mix in the vanilla & pour into ramekins. Chill for at least an hour and half-the colder the better!
Enjoy your refined sugar free treat!
To my Rick at
Bittersweet
, I hope this post doesn't cause any dragon like fury. You know you're my favorite sugar loving elf 'round this here town that is the blogosphere!
*Info on AGE's taken from Prevention (10/2007), Author: Karyn Repinski